My Link Shrine
This is my Shrine Dedicated to Link from the Zelda series! Click the links(XD) at the side to navigate the pages of this shrine!!
(Some parts of this layout still need to be tweaked! Not everything is finalized just yet, please bear with me!)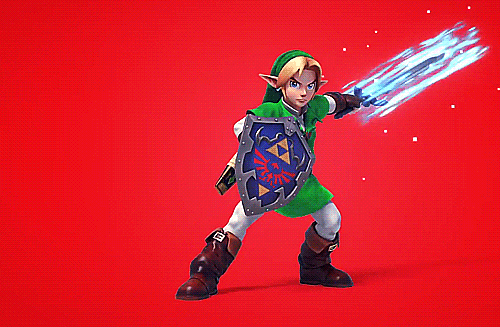 About Link
---
Link is the main protagonist and playable character of The Legend of Zelda series! Called by many names: The Hero of Time, Hero of Legend, Hero of Winds, The Chosen Hero, The Hero of Hyrule and more… Link has many incarnations as well. Each one possessing the spirit of the hero within. He is also the wielder of the Triforce of Courage, destined to protect Hyrule and save the land whenever it needs protection as destined by the goddesses.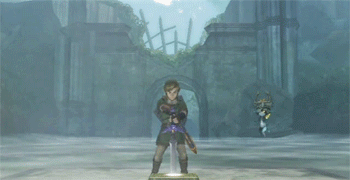 Link is the only one who can wield The Blade of Evil's Bane: The Master Sword. Every incarnation of Link possesses an unbreakable spirit and immense courage. Ready to take on the task given to him to protect the land from various evils. Either they be Demise, Zant, Ghirahim, Majora, Vaati, Yuga, or the reincarnation of Demise's own hatred that is destined to follow every Link throughout the rest of time: Ganon/Ganondorf.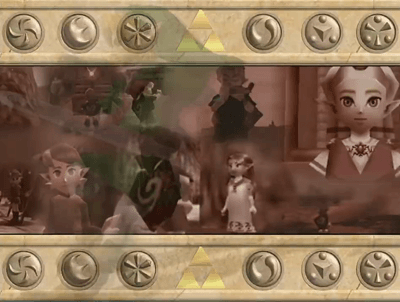 He is also depicted as left-handed in most of the games, outside of Skyward Sword and Breath of the Wild, where he canonically is right-handed in those two games. He also has played various instruments throughout the series. From ocarinas, to flutes, harps, guitar, drums, pan flutes, and more. He also is shown to be able to use a conductor's baton, via the Wind Waker.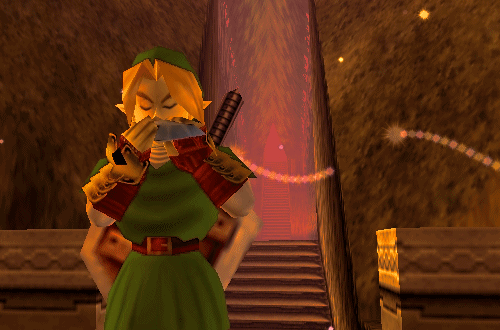 In various games, outside of his trademark courage and unbreakable spirit, each individual Link does have his own little personality quirks for each incarnation. Breath of the wild Link is canonically called a glutton by Zelda, Skyward Sword Link is said to be a daydreamer with his head in the clouds, Twilight Princess Link has a interest in swordsmanship and horseback riding, Wind Waker Link is incredibly expressive, as just some examples.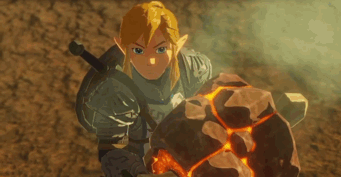 Link is also a very caring person, who is shown to do whatever he can to help his friends, strangers, and anyone who needs help. He is always willing to take the time to help, and protect the innocent and those who he holds dear to him. From his various companions such as Fi, Midna, Navi, Ezlo and more, to many side characters throughout the series such as Marin, The Champions, Groose, Ilia and many more, to Princess Zelda herself, Link is always more than willing to help and protect others. And he is not afraid or hesitant for a single second to risk his life in the process.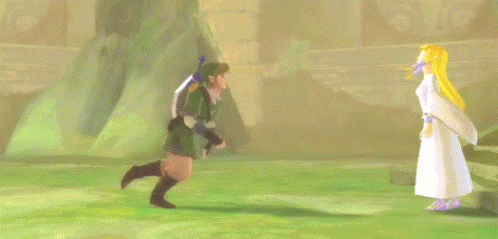 In every game Link starts out as an ordinary boy in the story, who is soon sent out on a quest of great destiny given to him. Since the third game released in the series: A Link To The Past, he is always shown waking up from sleeping in the very beginning of the game. This is a tradition that has been in every game since Alttp. He also dons his iconic green hat and tunic in just about each game as his main outfit, Breath of the Wild being the only one so far to have done something different with his blue champions tunic in the game.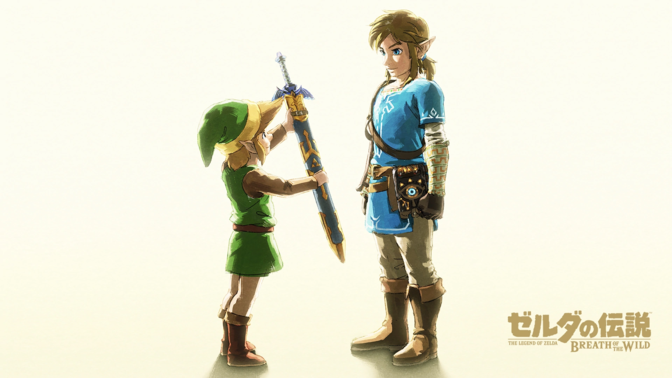 My Favorite Links
---
Some of my top favorite Link incarnations, and a small blurb why I like this particular incarnation in no order! Note: I still love every Link made, ever. Even if a particular one isn't listed here!
Breath of the wild:
I love his story behind him, how he was originally a knight, how he doesn't talk because he chose to not speak anymore because of all the eyes on him, and more. I love how he is a glutton too, it's very relatable. And I love his design. I love how he is devoted to his task too, either 100 years ago or in the current moment.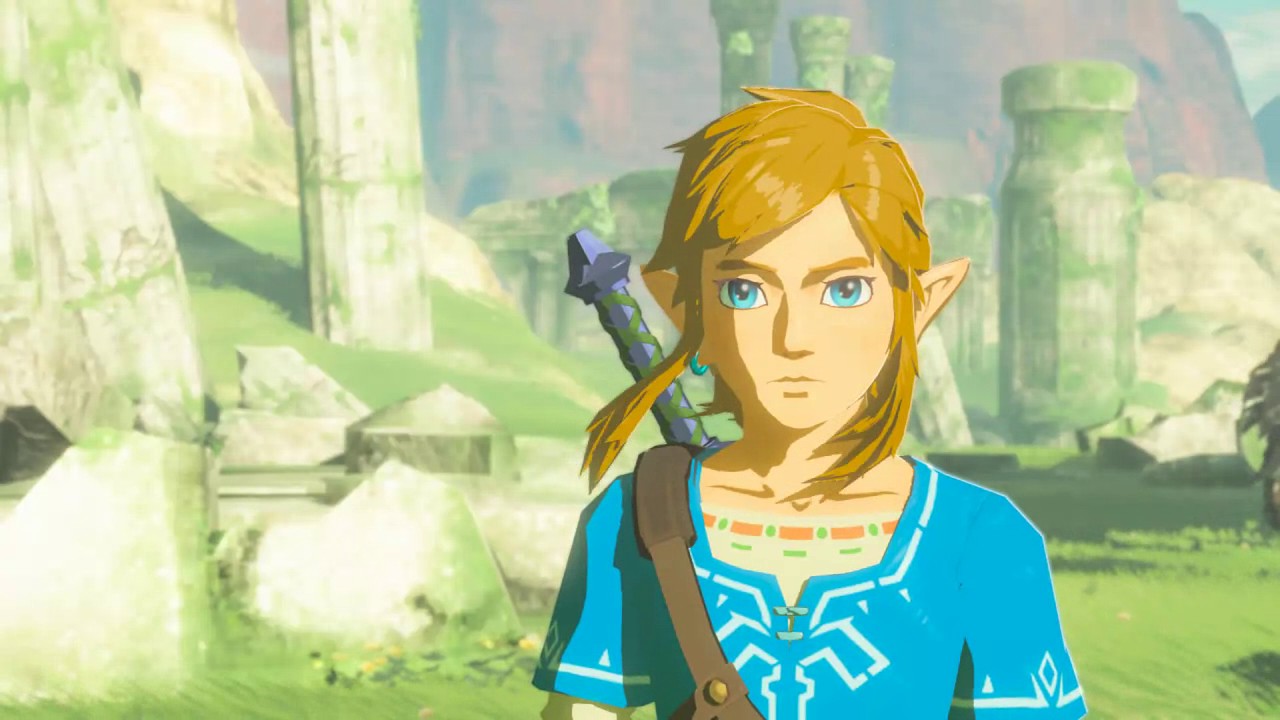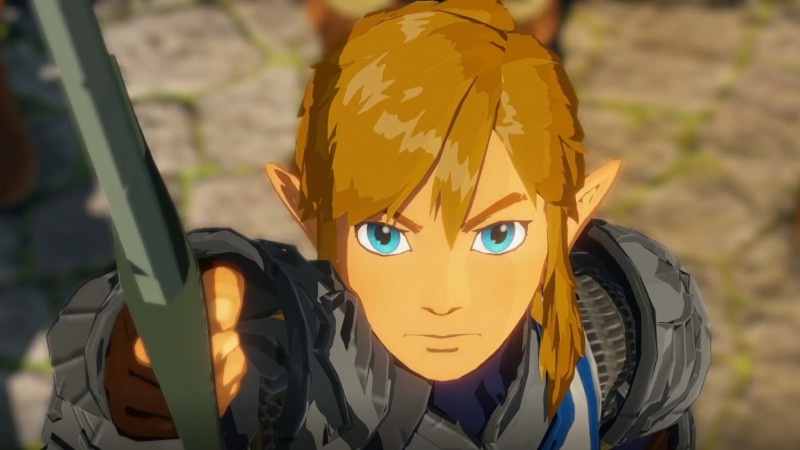 Skyward Sword:
He's a daydreamer, and has his head in the clouds. Being the first Link in the timeline it is cool to see how his story unfolds, and how he was chosen to be the hero of legend. Even with a massive destiny thrusted upon him, he does not falter. And will do anything to save Zelda, his best friend, and save the land. He's so expressive too, and has many of my favorites ever.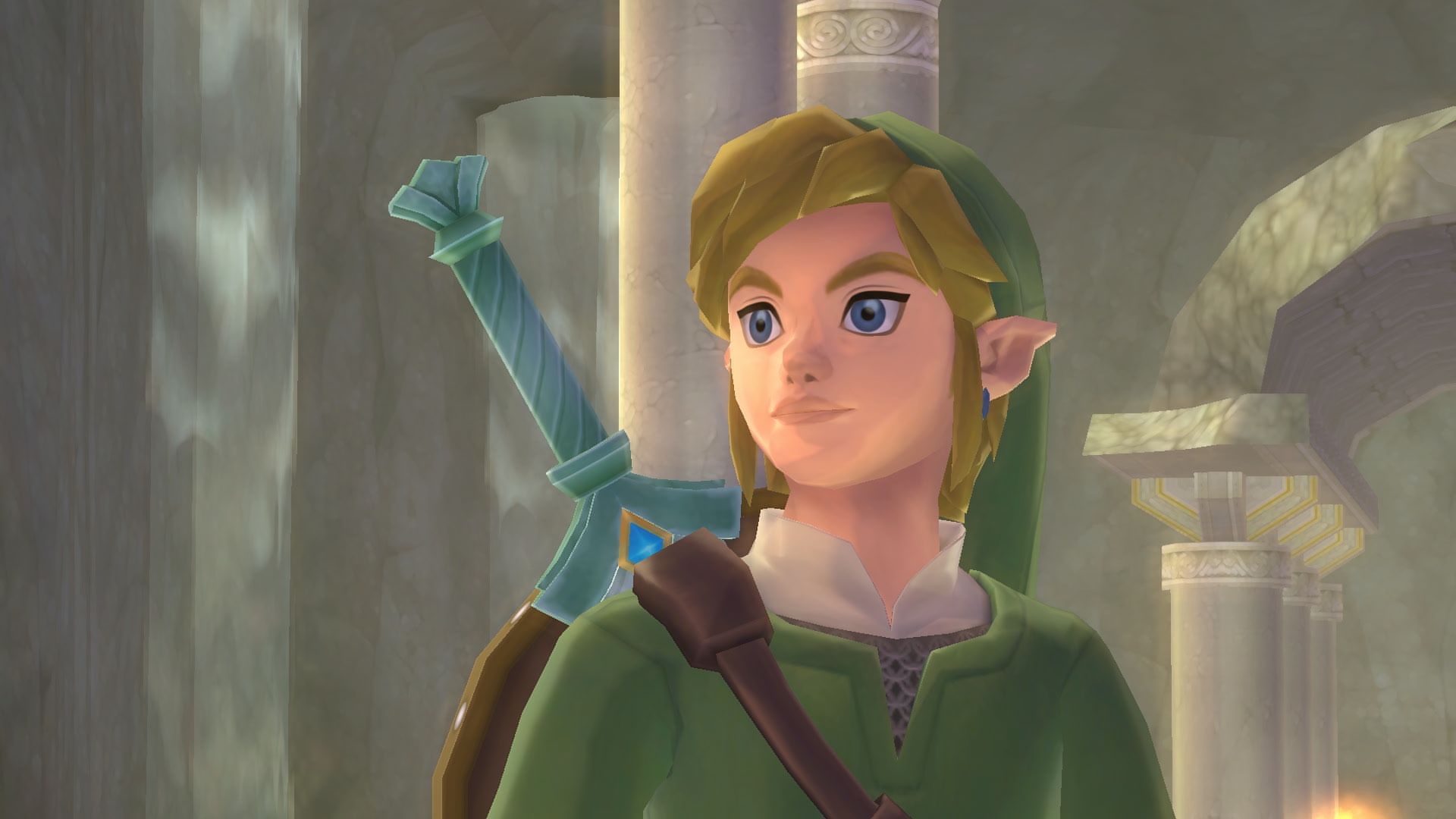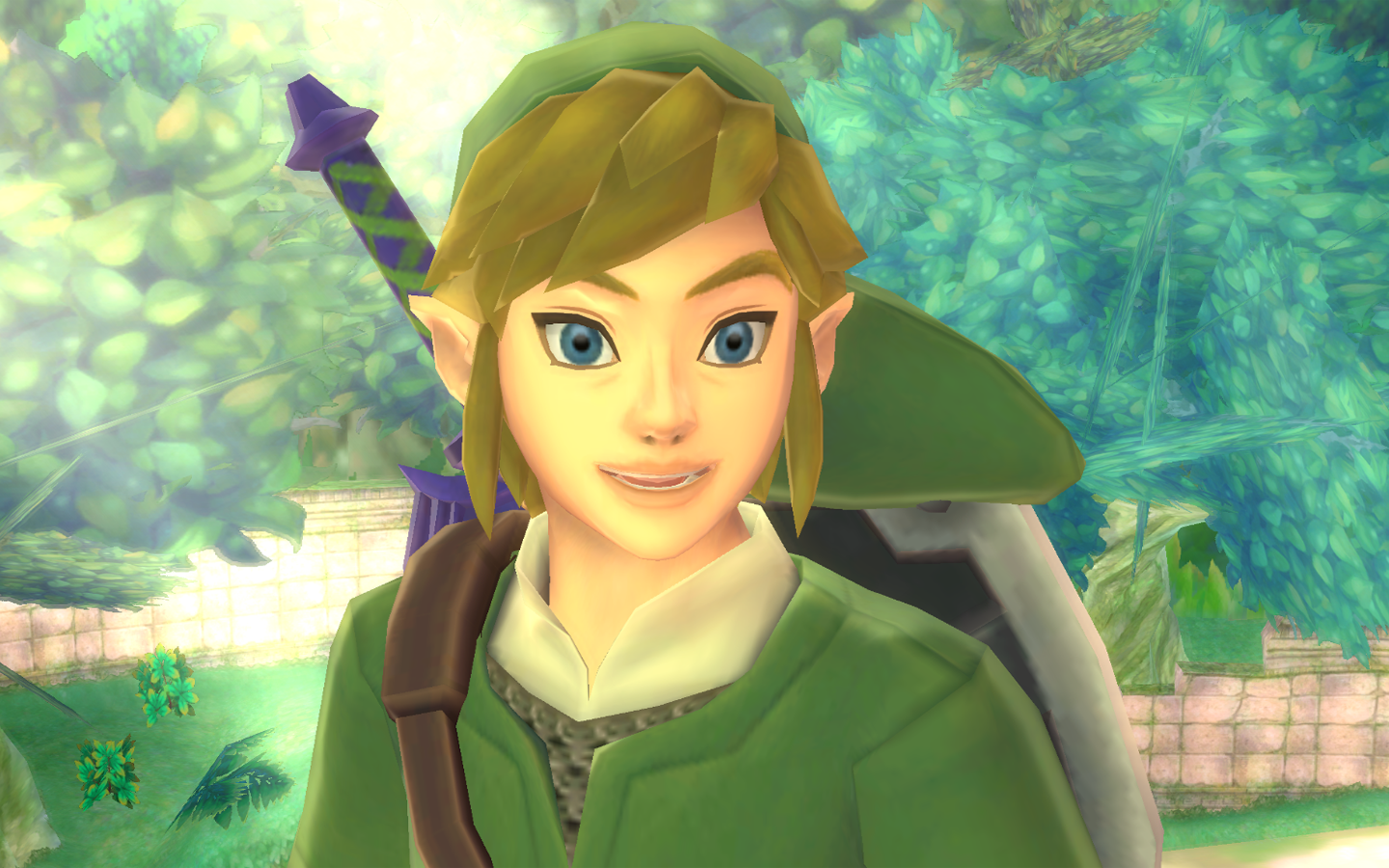 Ocarina of Time:
I adore his design a ton, it's forever iconic. I love his story of being taken in by the deku tree, and how he is actually a hylian, plus the hero of time. Plus his journey throughout the whole game. I love his dynamic with Zelda and all the side characters in this game, and his voice which is done by the iconic Nobuyuki Hiyama, my favorite to this day.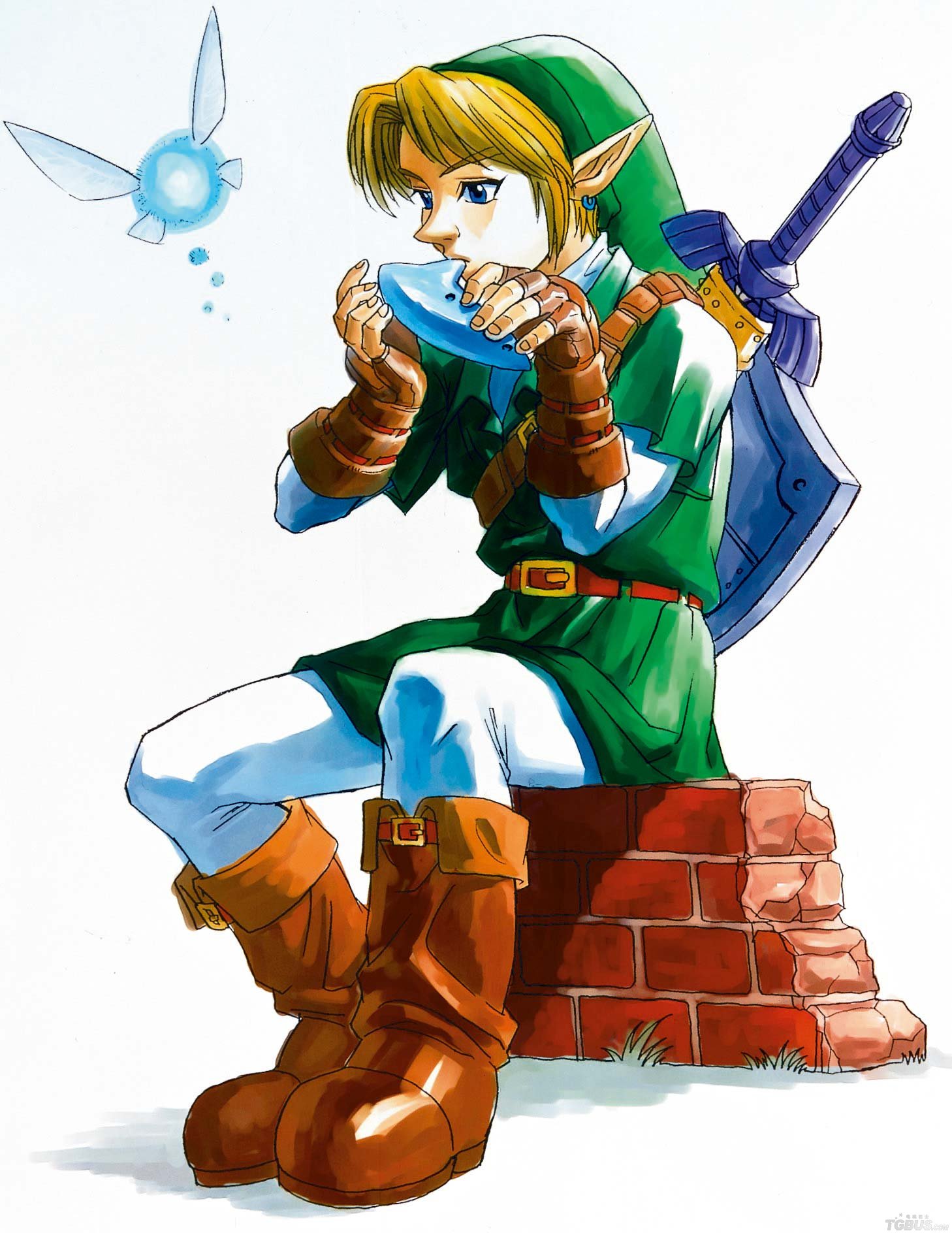 Scans sourced from this album: X
Wind Waker:
I love how his journey begins by wanting to save his sister. How he will sail to the ends of the seas, either on a pirate ship or the king of red lions to rescue her. He is also one of the most, if not the most expressive in the whole series. He's a fun plucky little Link who has a lot of personality. He's wonderful!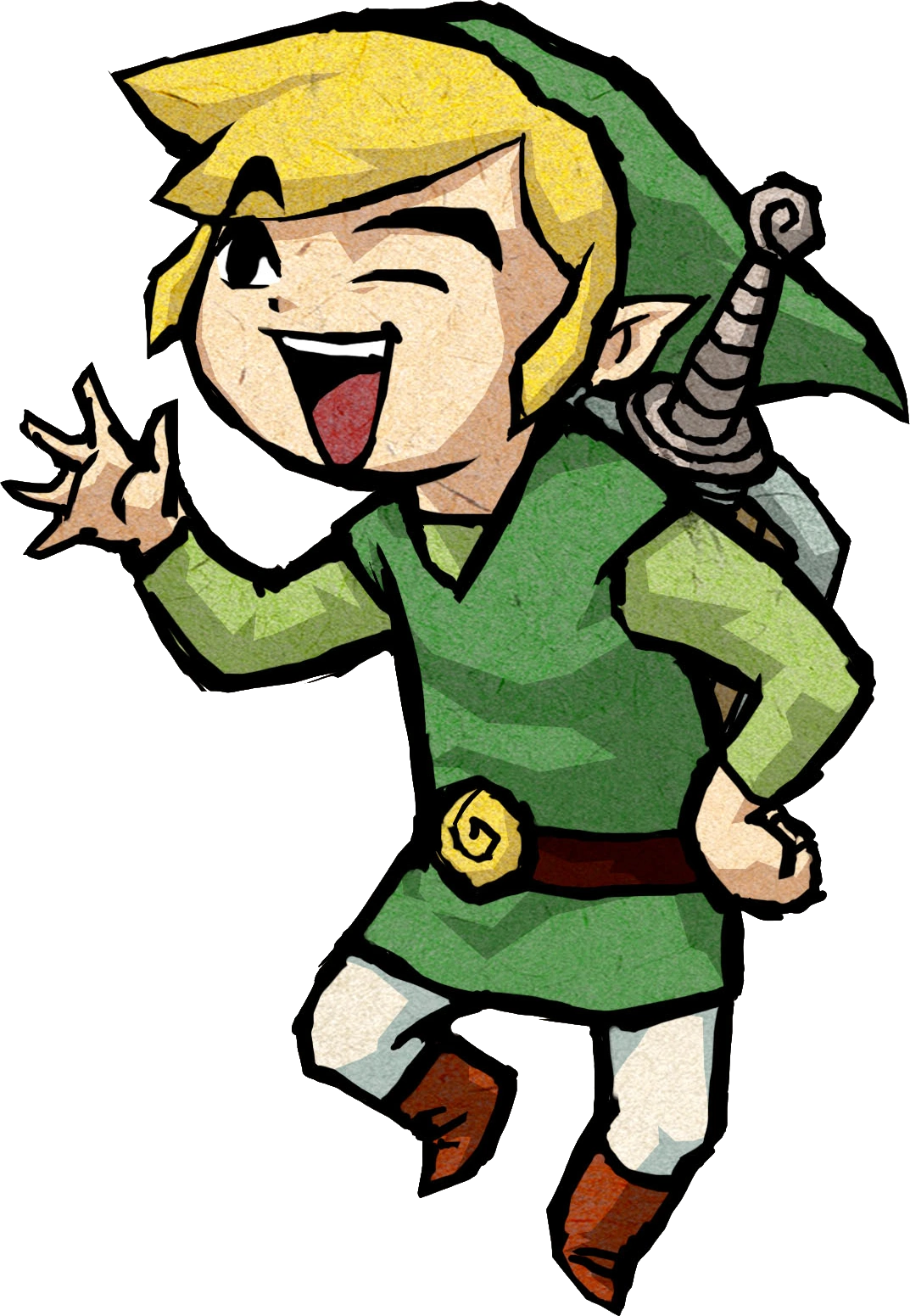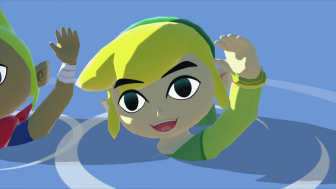 NES/Classic Link:
This Link really doesn't get enough love. His design has always been one of my favorites. And I love the old anime feel he has to him especially too. I really like his hair, how his nose is drawn, and just the overall vintage anime feel he has. There's so much wonderful old official art of him too. He's just seriously underappreciated!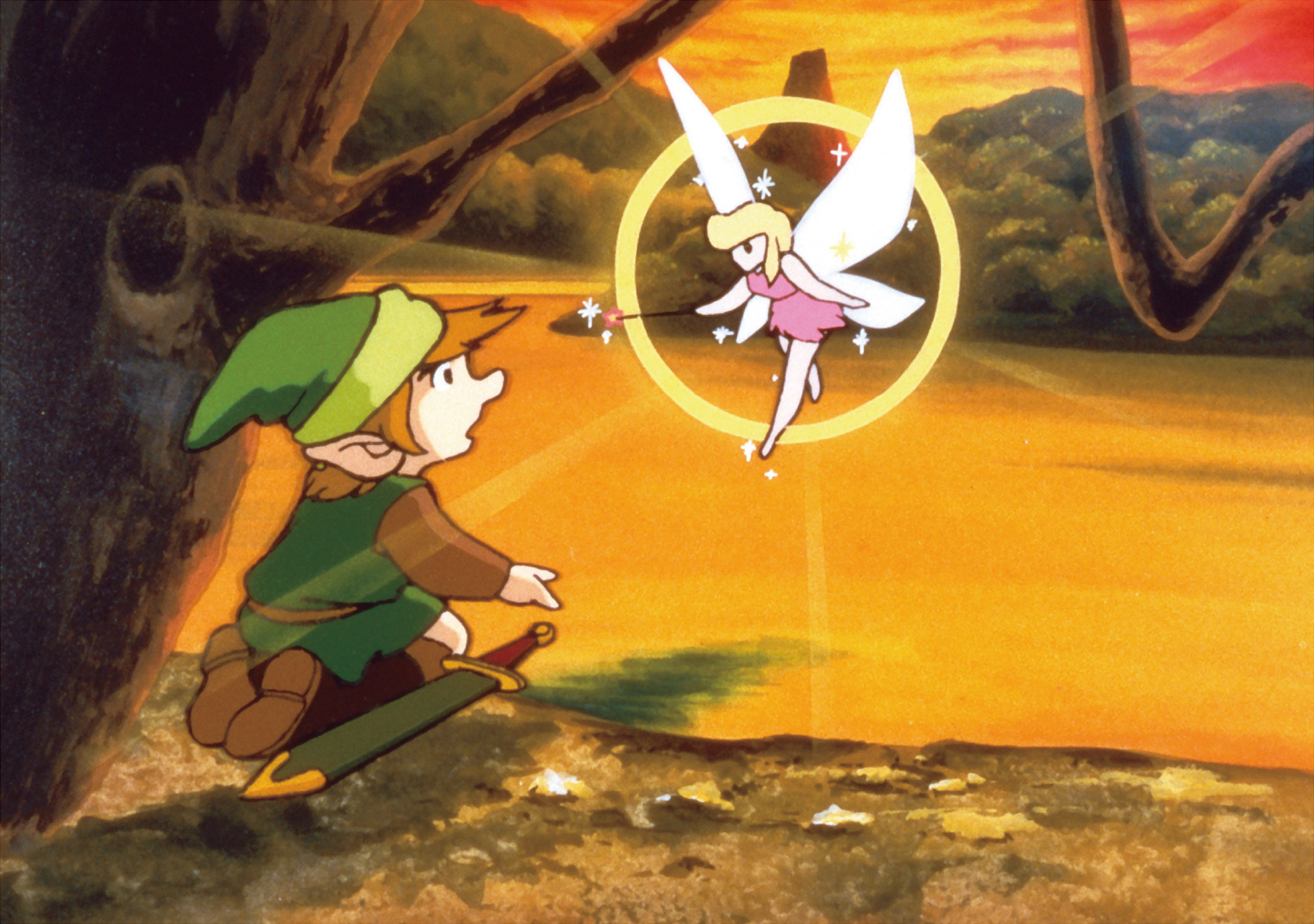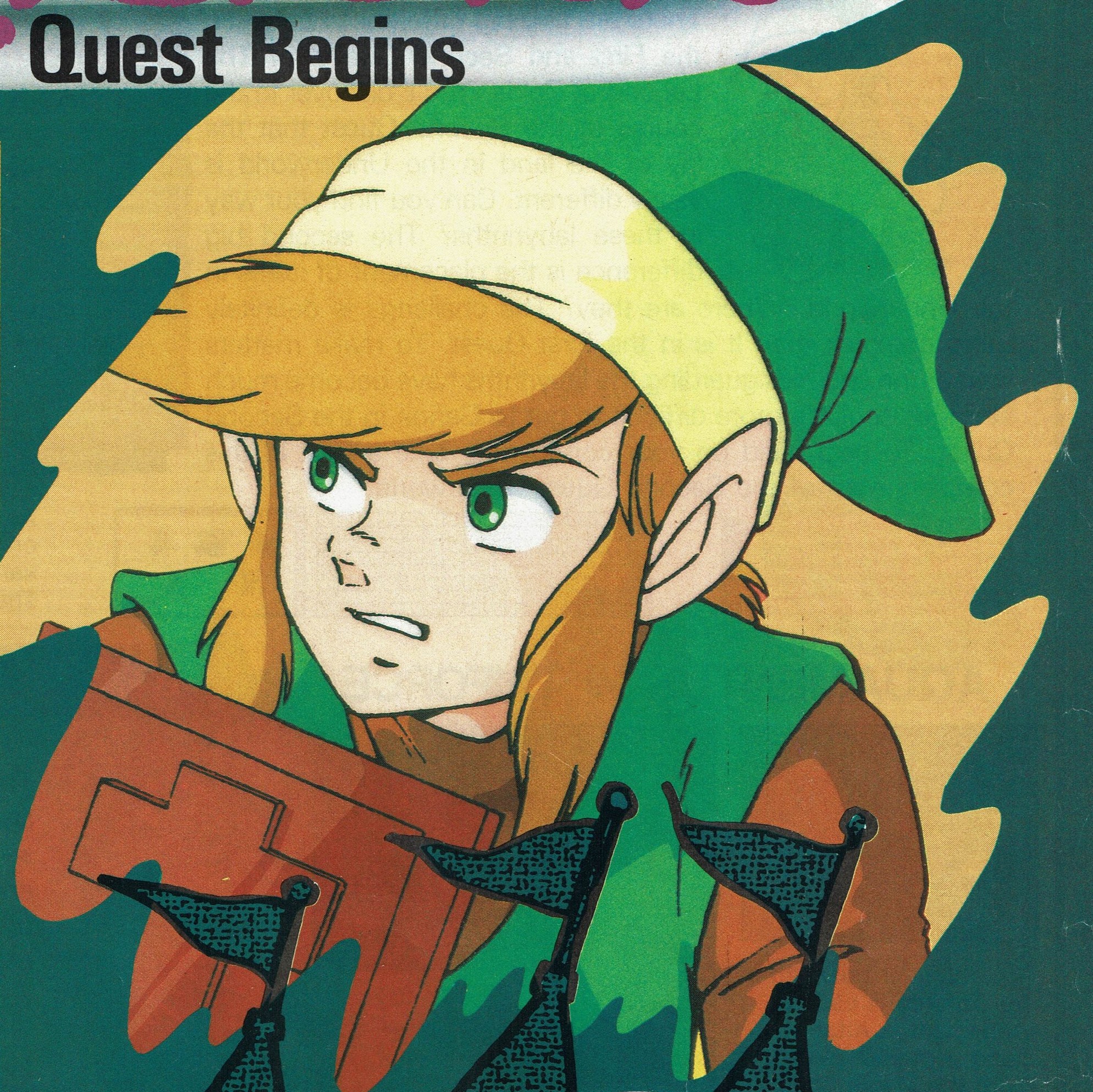 A Link to The Past/Link Between Worlds Link:
The link that started the trend of waking up from sleep! I like his simple story of how he got his weapons from his uncle. He's got a vintage anime feeling too that I adore. Same with ALBW Link I also really just love his pink hair in Alttp. I know it's there because of palette limitations in the super nintendo/famicon but it's so GOOD!! Please bring back pink Link.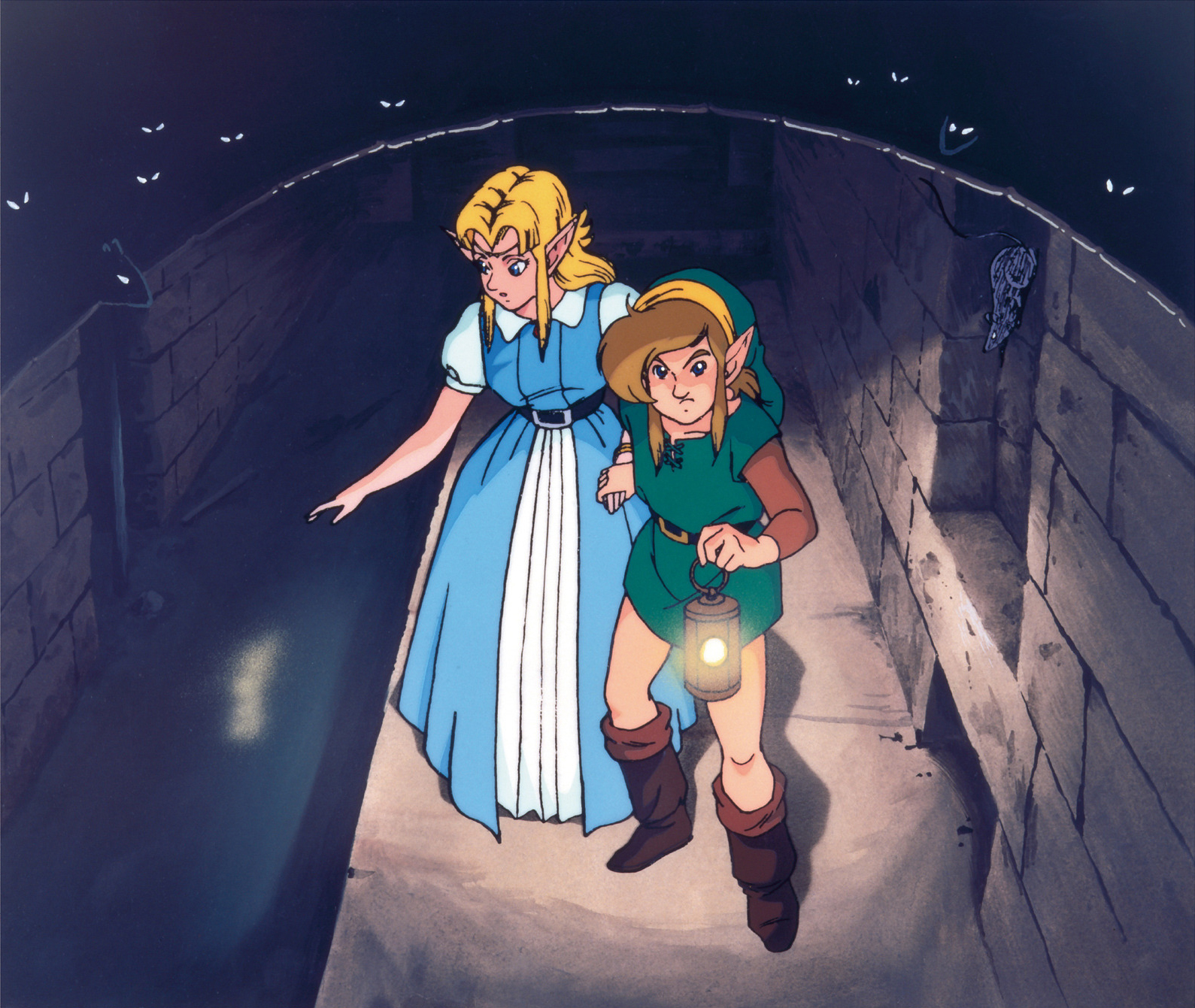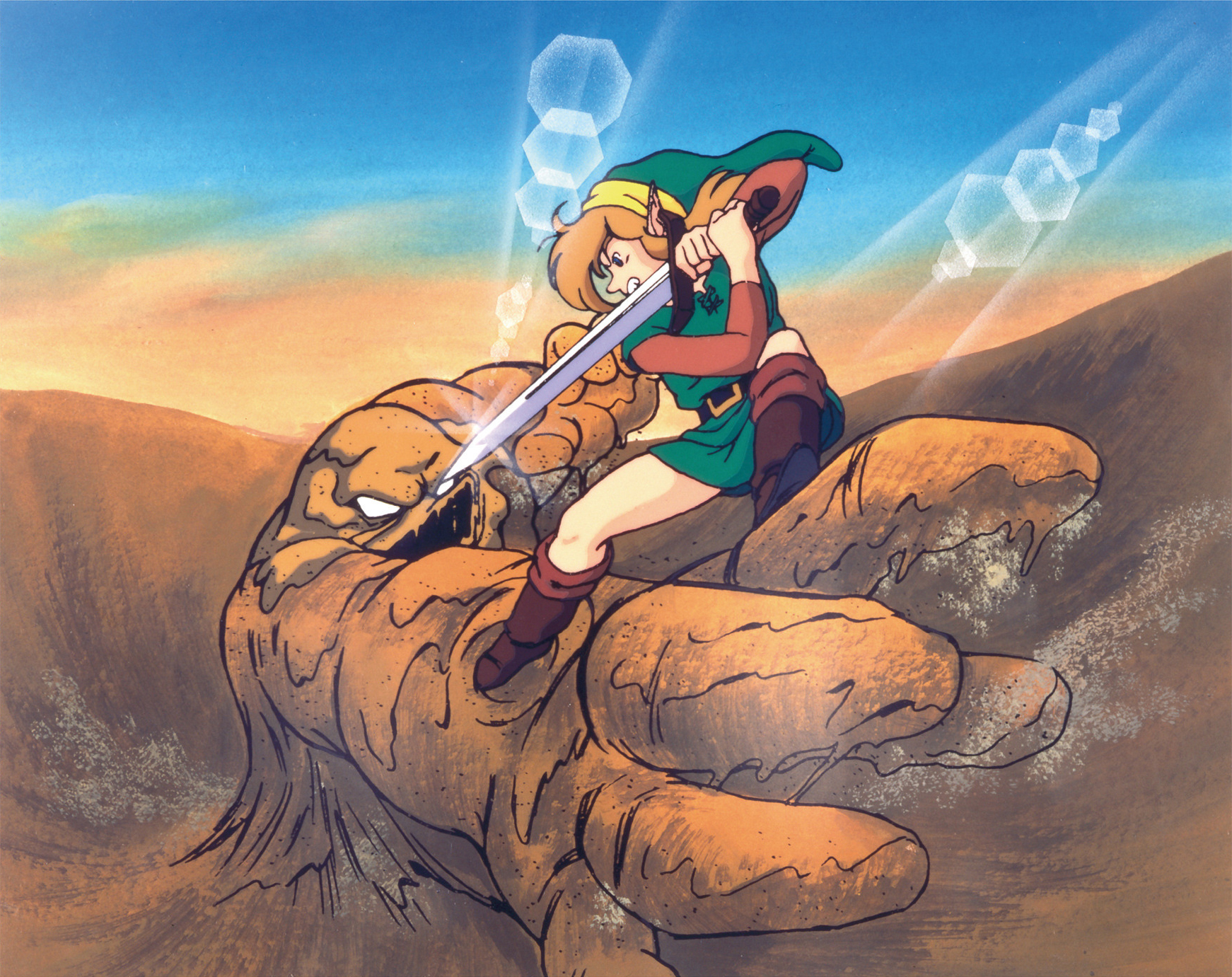 Scans sourced from this album: X
Why I Like Link
---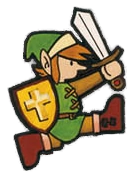 Link is one of my favorite video game characters of all time and one of my all time favorite characters period. I mean hell, I even picked my name/alias after him! (Picked from when Purah calls him "Linky" in botw!) He's always been an inspiration to me ever since I was young. His unwavering spirit and courage inspire me to be brave myself. He makes me want to travel the world on my own epic journey, and has so for over a decade. In middle school this series helped me a lot, in a time when I was struggling with severe bullying. But these games, and Link himself gave me strength and courage to overcome any obstacle that shows itself in my path.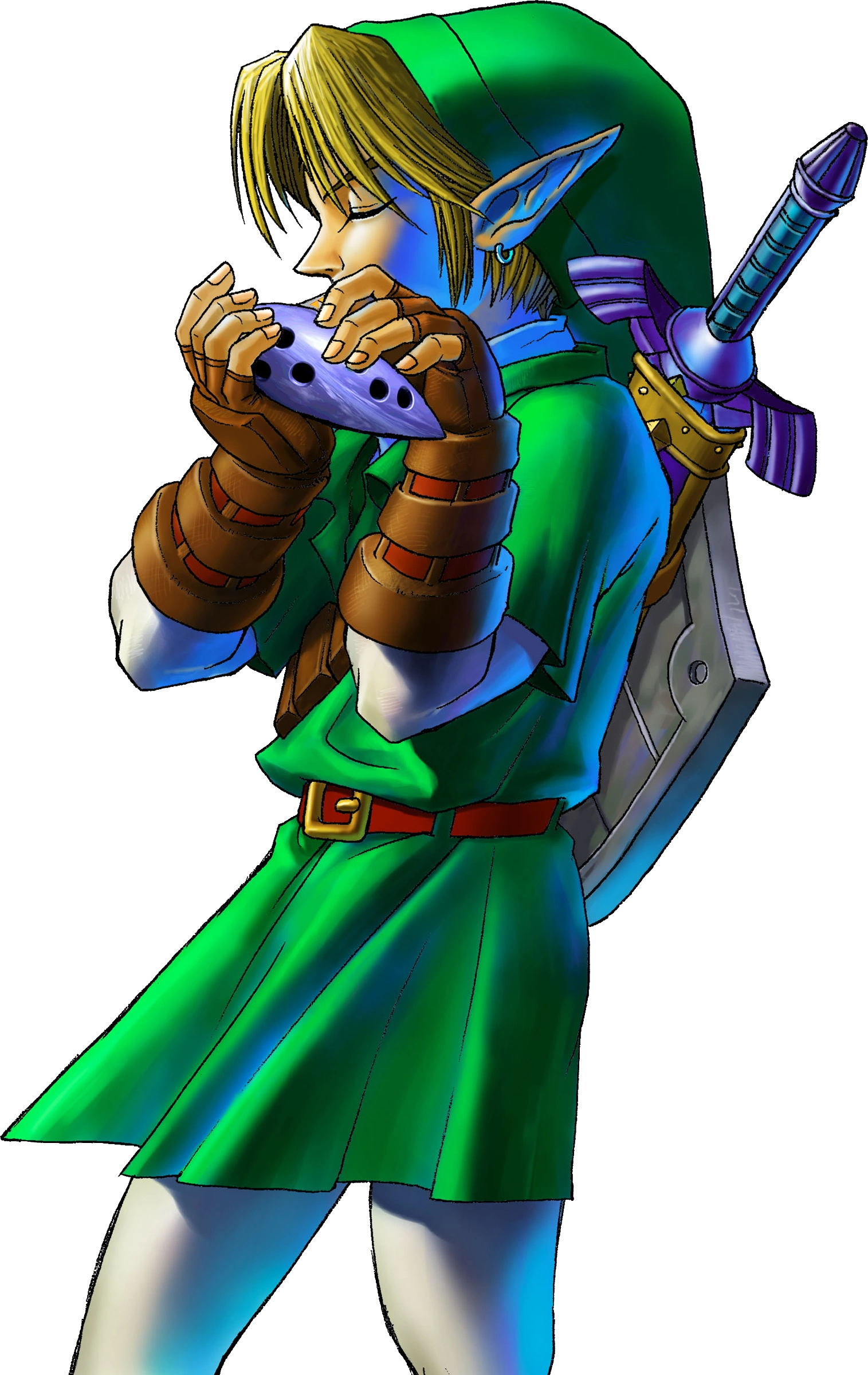 He also deeply cares about his friends, and they help him in his quest to save the world also. Link is a courageous lad, but he still lets his friends help him too. Such as Groose, The Champions to his variety of companions throughout the series. Link and his many allies, friends and companions he makes in his journeys also help me fight internalized shame I can battle with when it comes to needing help.
Ever since I was young, I would have countless dreams about being the hero of legend and going on a quest through Hyrule and exploring it. It was a very common type of dream I had, and still can have, whenever I have dreams these days. The impact link has left on me, and the good he's done for me truly cannot be expressed with words.